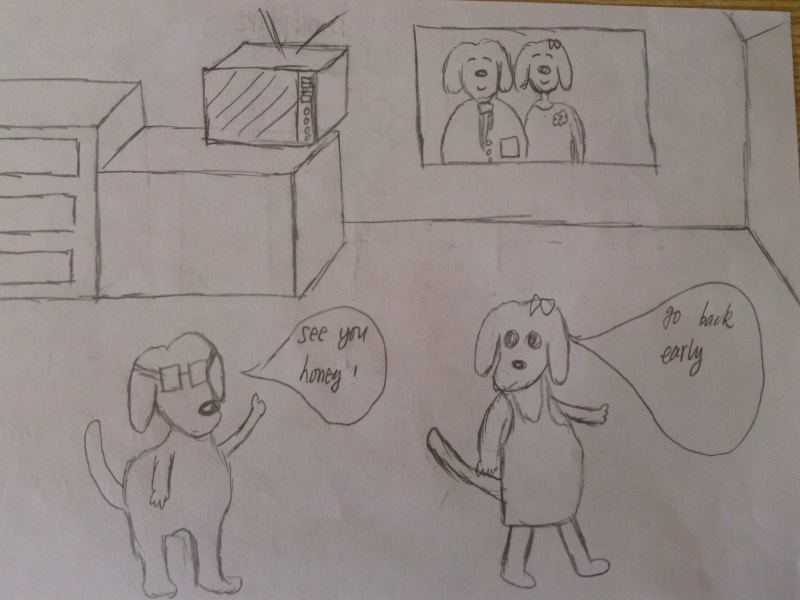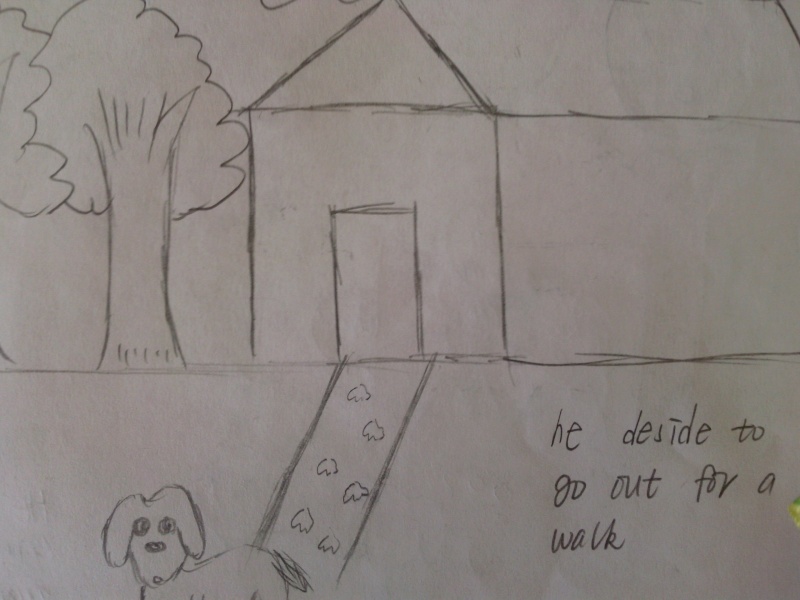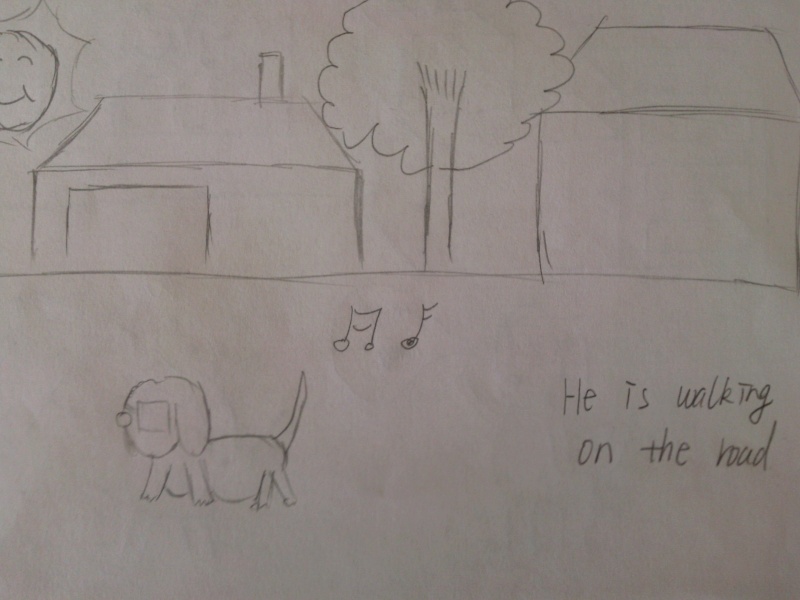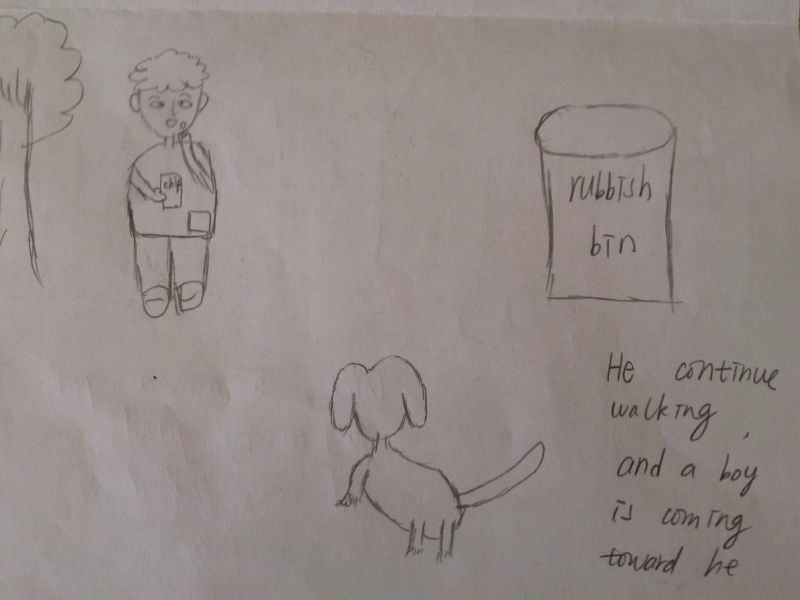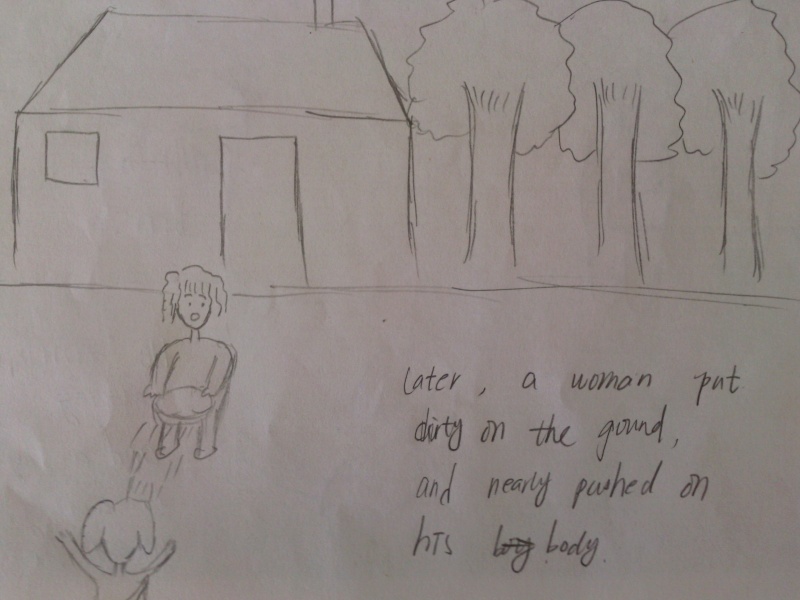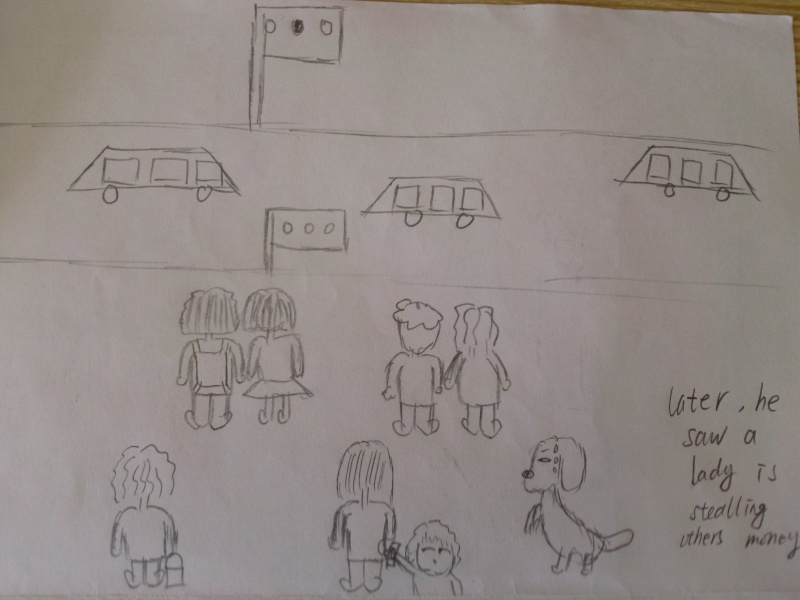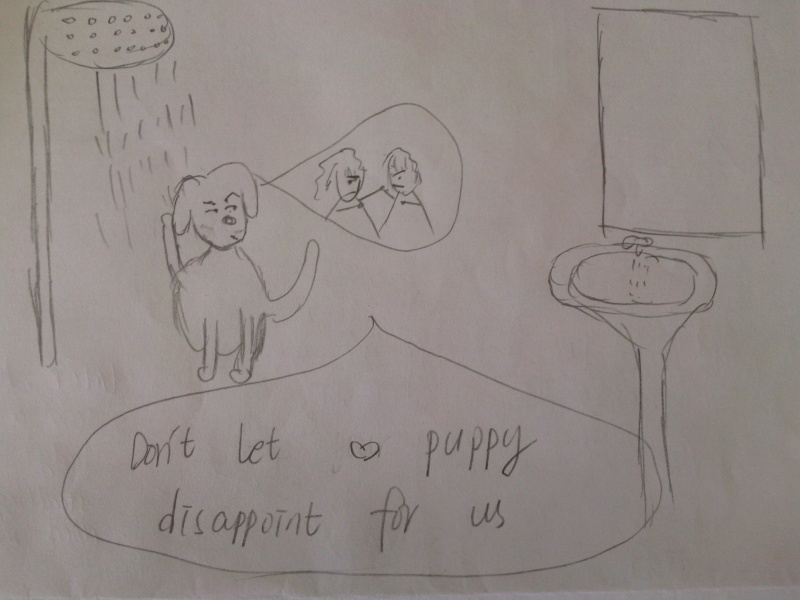 (All the film uses a funny song to be the background music, and the movie is using the real things and flash to show.)
Sense 1:
(Two dogs are at home, and one of them want to leave home)in here use flash to show
Sense 2:
(The dog leaves home, and the sense change to outside.) In here use the real dog to show
Sense 3:
(When he is walking in front of a house, he saw a couple is fighting, he feels nothing to say.) In this sense first of all use the real people and dog, and when the dog turn his head to the camera, change to flash to show everything.
Sense 4:
(The dog is continue walking on the road, after cross the corner. He saw a bog is coming towards him with eating chips. When he walking through the dog, the boy throws his rubbish on the road, and the rubbish is just near him. ) The same with sense use flash to show the dog's feeling of people.
Sense 5:
(When the dog is looking the back of that boy, at this time a lady is throwing dirty water to outside and nearly put the water on the dog's body) when the water is coming to the dog use flash to show the action of the dog.
Sense 6:
(The dog run quickly to leave that street, when he crossing the road, he saw a girl is stealing others' wallet)
Sense 7:
(The dog doesn't want continue walking outside, he goes back home)
Sense 8:
(The dog taking shower and the sense of what he saw on the road is coming out) in here use flash, at last a lot of words comes out "don't let puppy feel disappoint for us "
The film is just through the eyesight of a dog to show how many bad habits that human always do. Even animal fell disappoint for us. So should we change ourselves from now on?