finished scope document for "new" project.
and started to make character.
the hero is me.. haha.
may be most of my classmates know that I'm pretty obssesive about attendence.
I got the idea of game from the memory that I ran to school not to be late.
so basic story of this game is me going to school.
but i'm gonna put lots of obstacles. haha
this is start page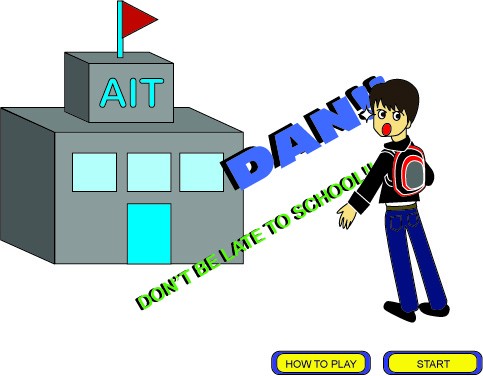 you get to choose either have a look how to play or start game.
and this is my character.

and this is how it actually looks like.
i wanna put a little video here, but i dont know how to do it.
so if you wanna try "be" version of it(it is not even beta..haha),come to me.