After the modeling, Zbrush is used for adding more detials. A normal map will be rendered after the Zbrush job.
*First of all, I should do the UV job. It was boring, but it's important.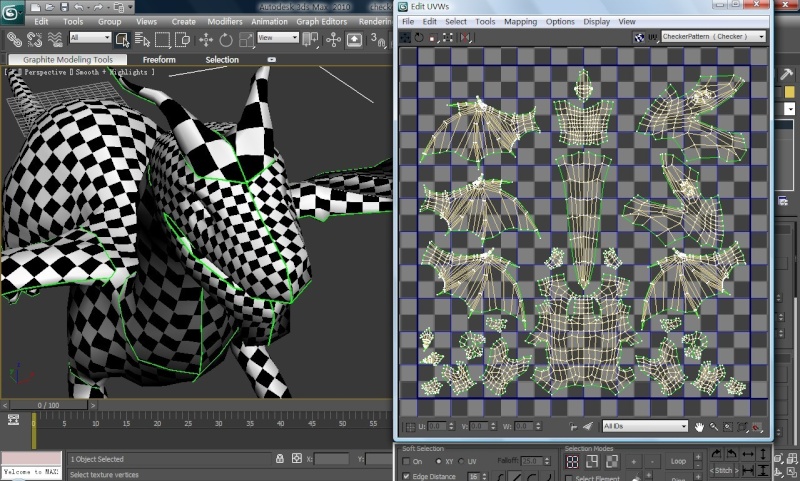 *The work in Zbrush should be started from the main part. I used Move tool to adjust the a little bit of the model and made the spikes.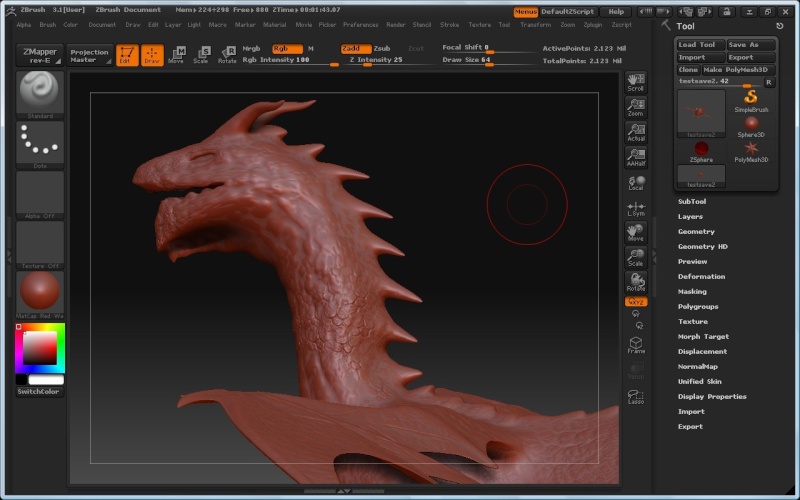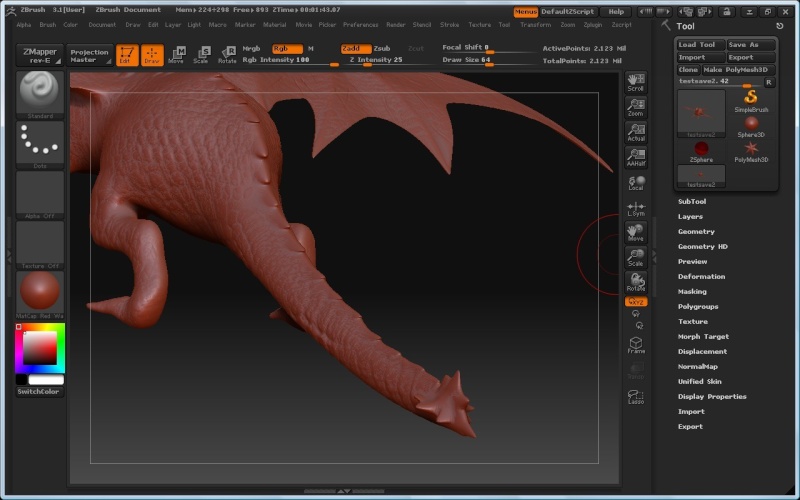 *About the scale part, I used a lizard's skin picture as a alpha brush. It's good but not perfect. I tried to draw the whole body, some parts are good but some are bad, so please give me some advice.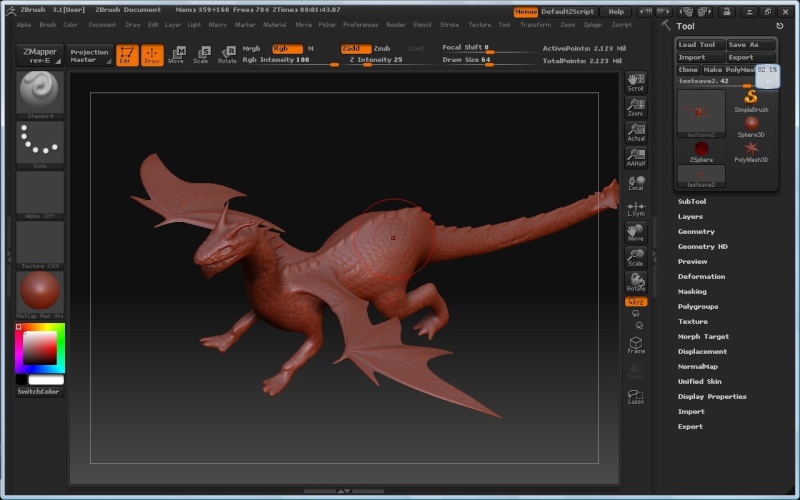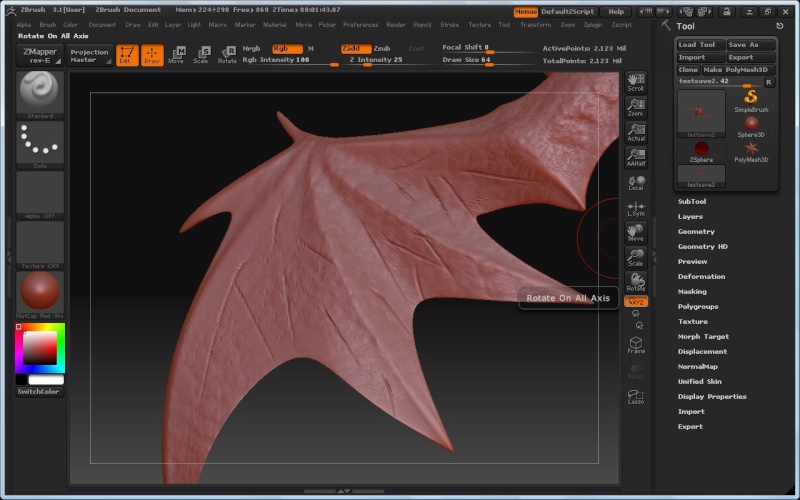 I haven's finish it yet and any suggestion are welcomed! PLZ!