I went to Kinokuniya and Dymock looking for some ideas. I want my story to be simple as what we normally see in children's book. Therefore I spent whole afternoon in children's book section. The picture of my final project is clearer than before. Here are some of my favorite books: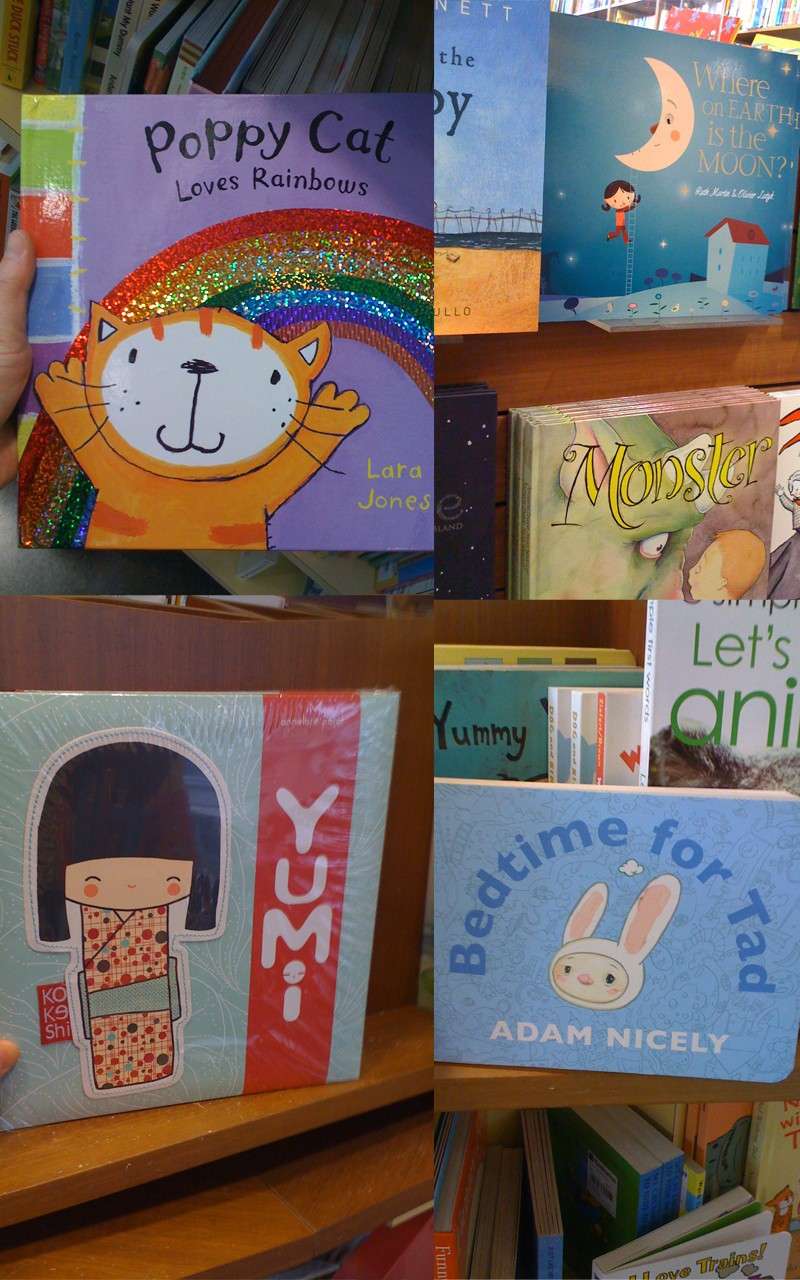 Most of the books are for young children. Authors keep their stories simple and easy to understand for example "Poppy cat loves rainbows" by Lara Jones, a story of a cat that enjoy her day with every color - this is to teach children about colors.
Not only the story that I interested, I looked for illustrations as well and these books are such a great inspiration for me!